BUSINESS OPPORTUNITY SOLO ADS
Get Targeted Audience For Your Biz Opportunity, And At Your Service 24/7

PROMOTE YOUR BUSINESS OPPORTUNITY WITH OUR BUSINESS OPPORTUNITY SOLO ADS
Got a business opportunity that you want to promote? Then why not use solo ads to get the message out!
Solo ads are advertising messages that you can send out to a mailing list. This is an audience that has been built over time through a blog or website, and that has been cultivated in order to increase engagement, interest and open rates.
We've built the mailing list, we've won the trust of those subscribers, and now we're willing to share your message with them and your business opportunity.
WHY OUR BUSINESS OPPORTUNITY LIST?
If you're looking for a solo ads service, then look no further than
Jordy Solo Ads
. We provide some of the very best solo ads on the web, at the most reasonable prices. What sets us apart is the quality of our lists: these are engaged readers that signed up willingly because they wanted to hear more from our creators. That means that when they see a new message from us in their inboxes, they are going to 
open 
it!
So, here's how it works: you send us the business opportunity solo ad you want to send – or you can ask us to write the message for you if you're not sure how – and then we'll deliver that to our large audience. They've been receiving nothing but interesting, valid, helpful, and value-driven messages from us and so they're going to open and read that message when they receive it.
And that's why business opportunity solo ads work so well: because that's exactly what your ad is. This is another opportunity for them, another chance for them to earn money, to learn skills that will enhance their careers, or to further their own online businesses.
With business opportunity solo ads, you are sending messages to people who want to read those messages. So, it's no surprise we see some of the biggest conversion rates in the business!
BUDGET FRIENDLY ADVERTISING
If you're on a budget, Jordy's buyer list solo ads are highly cost effective. They cost significantly less than other forms of advertising, so they can save you a real bundle and keep you on track with your budget as the cost is based on clicks. Best of all, we usually will over deliver the number of clicks without any additional charges at all.
SAVES TIME AND HASSLE FREE
You don't have to build your own list or send out ads yourself. Since you are using Jordy Solo Ads, you don't have to worry about building your own. Additionally, you don't have to send out your ads yourself. Instead, we send them out for you. All you have to do is provide the email ad copy and offer page you want us to have it sent to, and we will send the email ads out to our buyers list.
LARGE TARGETED AUDIENCE REACH
Jordy Solos have long lists of subscribers and provide you fresh list of subscribers through constantly building our list. The subscribers are people who have chosen to sign up from our campaigns that pertain to promotions and offers in specific niche (and your niche, too!) By using our solo ads, you are taking advantage of the targeted audience from our buyers list.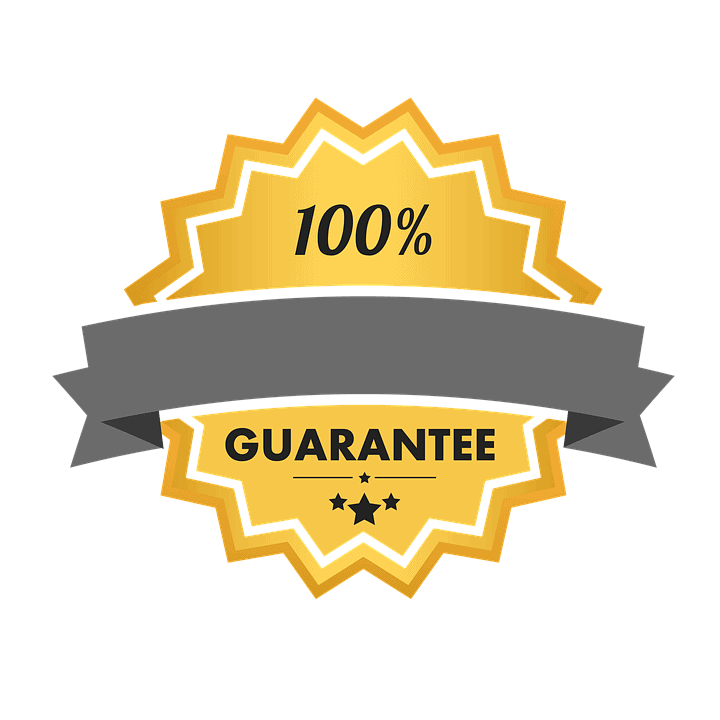 We guarantee that you will receive the number of clicks that you had ordered. Besides that, we also guarantee that the clicks that you received are around 70% to 75% from Tier 1 Countries.
For example, when you order a click package of 200 clicks, we will launch a solo ad campaign that is enough to generate results for 200 clicks.
OUR SOLO ADS TRAFFIC TIER PROOF & TESTIMONIALS
Here Some Proof of Our Solo Ads Tier & Over Delivery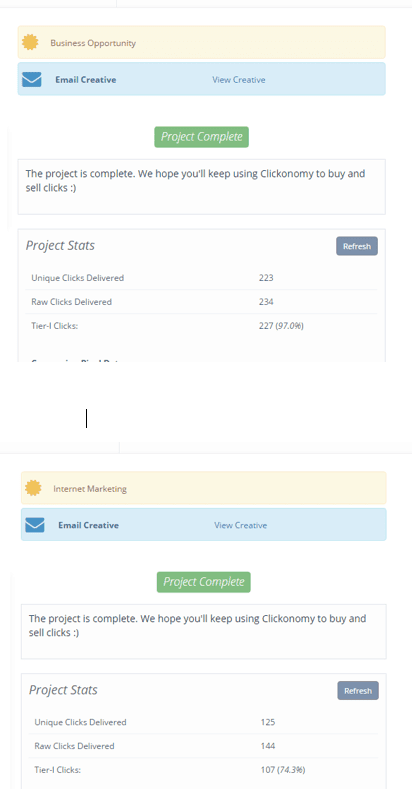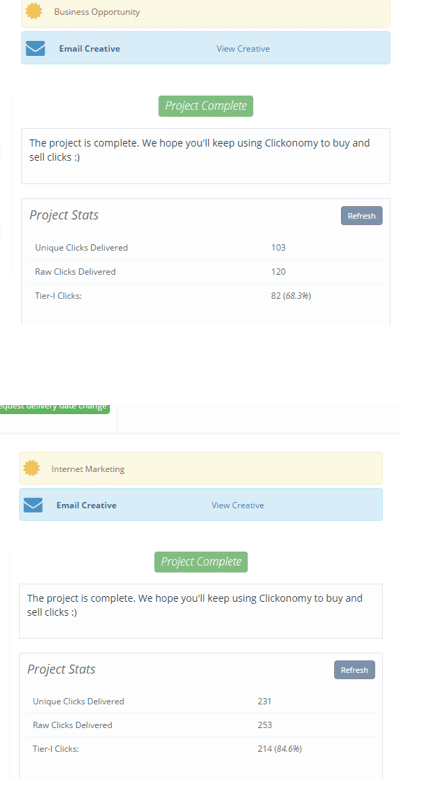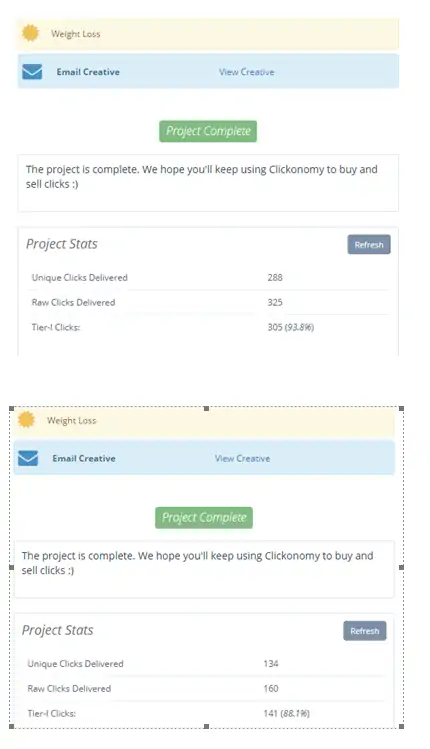 Well, don't just listen to us. See what our past clients say about our Solo Ads Traffic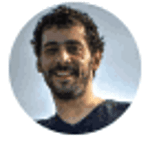 Everything great! Super fast and overdelivered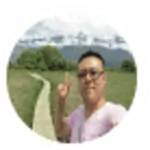 Thanks, Jordy. Awesome job. Clicks were over-delivered. Tier 1 clicks 92.1%. Opt-in rate 33%. I'm very happy with the results. Will absolutely do business again. Awesome run lots of optins thank you. Job Well done. Delivered more clicks than discussed and good quality subscriptions. Recommended. Great Seller! 93% Tier 1 and huge over delivery! Over-Delivered on clicks. 94.7% Tier1. 25% Opt-in Rate.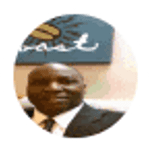 Thank you Jordy. It was a pleasure doing business with you. You're great. Jordy is fast and responsive. I ordered 100 clicks in Business Opportunity. Jordy over-delivered. I got 84% Tier 1 click. Thank you Jordy for the great service. Have a wonderful business year.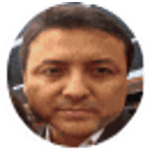 Over delivered, tier 1 clicks 28% optins until now Fantastic, overdelivered on quality clicks!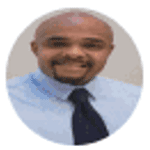 Great work and great optin rates! Thanks!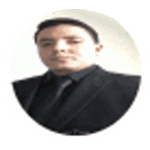 Easy to work with. 95% Tier 1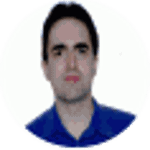 Was a pleasure to work with and way over delivered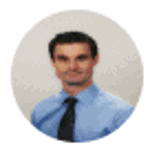 Very easy to work with, over delivered, thanks again. 25% opt-in rate and 96.6% Tier 1 clicks. Jordy delivered me 292 unique clicks!! amazing over delivery!! Will definitely work with Jordy again!!!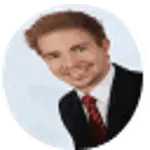 Finally I've found a trustable and awesome Seller!! Heavily overdelivered and had 45 opt-ins. Just great work and will definitely buy again. Over delivered an was a joy to work with!!
More  From Our Past Solo Ads Clients… Jordy was great to work with as my opt-in rate was around 40% mark and he gave me some tips for my LP which I tried and adjusted for. Over delivered on my clicks. Tier 1 clicks were around 85% definitely will buy again. Thank you. Thanks for the over delivery Thanks. Over delivered. Well done My first time doing this and Jory was great helping me through the process. Thanks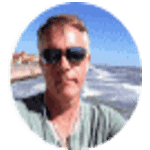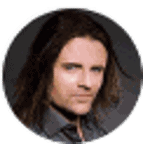 Good stuff, fast response and good traffic! Good results and service from Jordy. This was my first time buying clicks, so lots of questions and Jordy always responded quickly and helped me through the process. He was great to work with. Jordy was excellent on his customer service. I purchased 100 clicks and ended up getting 130 clicks. I will be a return customer..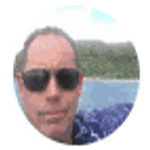 Great so far - thank you!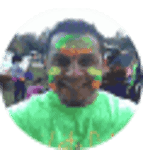 Jordy delivered, 2nd time for me. Thanks! Clicks delivered, Thank you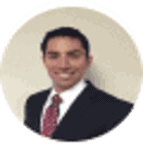 Outstanding job! Over delivered on clicks as well as a 96% Tier 1. Great job, will definitely buy from him again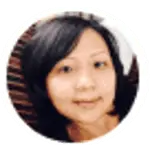 Easy to communicate and he over delivers! I do recommend his services. Did as he said he would. Was very helpful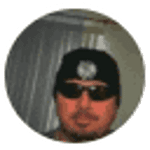 Jordy was awesome and ready to help when needed. Very responsive and over delivers on his clicks and most were Tier 1. Had 25 opt ins for 100 click package in the Business Opportunity sector. Will use his services again with probably a bigger package.
Answers to Your Questions
What Is The Meaning Of Tier 1 Countries?
Tier 1 countries usually refers to the countries whereby their main language are English such as US, UK, Canada, Australia and New Zealand.
When you buy our solo ads buyers lists, it consist of subscribers from these countries.
What We Don't Guarantee?
We always do our best to fulfil our service quality in delivering the number of clicks which you have ordered.
However, as there are many factors that result in poor opt-in rates or results such as product is irrelevant or unattractive, the landing page looks like a scam or copywriting of the landing page is not right.
Thus, we do not guarantee the opt-in rates and results.
How Can I Improve My Solo Ads Campaign?
In order to maximize your solo ads campaign, we don't recommend that you send the solo ads traffic directly to a product page.
It is because the targeted user might not be familiar with your product or offer and often they might leave the page. The offer might also be not attractive to them to buy at that point.
We strongly recommend sending the solo ads traffic to a landing page that is connected with an autoresponder before showing them the product page.
The targeted users that are interested in your offer will then opt-in and subscribe to your list. You can show them your product page after they had opt-in and you can follow up with them through your autoresponder.
How Can I Improve My Opt-in Rates?
In order to maximize your opt-in rates, we recommend that you offer visitors a relevant free gift such as a report or an e-book as a way to say thank you for their sign-ups.
For example, if your product is in the weight loss niche and would like to target the weight-loss crowd, give them a free weight loss report or an e-book in exchange for their opt-in.
After they had opt-in into your own list, you can always do a follow up with them again and sell them your product line or introduce your service.
You will find getting a sale easily with great products or services which will benefit them.
How Do We Buy?
We made it easy for our customers to get our solo ads in just 3 simple steps
1) Click Buy Now and Choose the Clicks Package.
2) Fill up your details and make a payment with a Credit Card or Paypal at checkout. (Remember to enter Take5 for a $5 discount)
3) You will be redirected to an Additional Order Details form for you to fill up the solo ads niche, landing page and other details after payment is made.
4) Once we received your order details, we will schedule and update you on the date of delivery together with a tracking link.
What Is The Lead Time And Delivery Time?
Once we received your order, we will need 3 days in advance to arrange the delivery of clicks to your offer.
In the event that you require our copywriting service for your email swipe file (ads copy), the delivery arrangement will be around 5 to 7 working days.
Once the delivery date is been scheduled, it will usually take 1 or 2 days starting from the delivery date to complete small clicks packages such as 100 clicks.
OUR BIZ OPPORTUNITY LIST PRICING
Jordy Tan Solo Ads Traffic provide high quality solo ads for business opportunity offers at affordable price.
Remember to key in the code

TAKE5

during checkout to enjoy $5 discount…
Do you have a question to ask before getting our solo ads? We welcome any sort of inquiries or feedback that you might have. Just fill up the form below and we will get back to you as soon as possible.